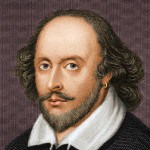 William Shakespeare once wrote that alcohol helps the desire for sexual intercourse, but removes the ability to perform. Shakespeare's statement is now backed by studies that prove this to be true. For a lot of men, alcohol can get them in the mood for sex, but with too much alcohol, it can also have a negative effect on a man's abilities to perform or maintain an erection during sexual intercourse. Heavy drinkers may not be aware of the fact that overindulging in alcohol can also permanently damage the arteries in the penis.
Erectile dysfunction is the inability to achieve an erection or to maintain that erection long enough to ejaculate, even with sexual stimulation. Health experts do agree that a small amount of alcohol is good for a person's sexual drive. It can intensify the libido, give a person more confidence and self-esteem or help a person overcome sexual inhibitions. However, alcohol is a depressant, which, when over consumed, can cause alcohol impotence. Even though small amounts of alcohol can create sexual desire, that same small amount can also prevent some people from performing during intercourse.
Many clinical studies have shown that alcohol abuse will disrupt the testosterone levels in men. This disruption in a man's hormone levels will cause the body to decrease the amount of testosterone generated. The lowering of the body's testosterone level will decrease the desire for sexual intercourse, as well as the ability to perform. Heavy drinking over a long period can even destroy testicular cells. If the testicular cells do get destroyed, the testicles will begin to shrink.
Besides decreasing the testosterone level in men, the abuse of alcohol can also cause a disruption in the structure of the sperm. Even the regular movement of the sperm can be affected. The alcohol affects the creation of Vitamin A, which is needed for sperm development and movement.
Another major problem that develops from alcohol abuse is the destruction of the nervous system. Studies have shown that prolonged alcohol abuse can affect the signals or impulses being sent to the pituitary glands and the genitals. These signals are what causes the blood vessels to dilate, then relax, creating an erection. Even if an intoxicated man can achieve an erection, the alcohol causes the blood vessels to stay dilated, quickly draining the blood from the arteries in the penis. If the blood vessels remain dilated, the man can get an erection, but will not be able to sustain that erection during intercourse.
These studies have shown that the abuse of alcohol can be a direct cause of erectile dysfunction. Regardless of whether the erectile dysfunction is being caused by this disease or the psychological problems that come along with alcoholism, the facts are clear. Too much alcohol leads to the inability to perform sexual intercourse or at its worst, creates permanent alcohol impotence.

There is hope. Many people who drink too much alcohol, which then have experienced erectile dysfunction, can overcome this problem through the proper treatment, if the damage is minimal. Doctors and physicians are now treating a lot more alcohol impotence with erectile dysfunction medication, such as Levitra, Cialis and Viagra. If the person stops consuming alcohol and starts taking ED medications, that alcohol impotence can be reversed.
ED medication acts as a phosphodiesterase inhibitor. As a person gets stimulated, then the body releases nitrous oxide. This release of nitrous oxide creates a chain reaction which causes an erection. Erectile dysfunction medication work the same way as the nitrous oxide, even using the molecules pathways in the body. This enhances a person's ability to achieve and maintain an erection.
The first thing a person must do before getting any ED medication from a legitimate online pharmacy, is to quit abusing alcohol. The next step is to contact a physician and make sure that the erectile dysfunction is being caused by too much alcohol. Once the doctor has determined that a person is healthy enough to take ED medication, it is time to find a reputable online pharmacy.
The brand-name erectile dysfunction medication can be very expensive for any person working to overcome their alcohol induced erectile dysfunction. It could take many weeks or months before a person is achieving an erection on their own, if ever. However, many legitimate online pharmacies sell generic ED medications that are the same as the name-brand medications.
These generic medications must have the same chemical makeup as their name-brand counterparts. However, these generic ED medications are more reasonably priced. A lot of online pharmacies not only offer this medication at a lower price, but also offer discounts for reordering. Look for an online pharmacy that uses a world-wide pharmaceutical manufacturer, such as Cipla. Review the online pharmacy's website to make sure it has secure and safe ordering, confidentiality policies, guaranteed shipping and money back guarantees.
All reputable online pharmacies have customer service representatives that will help customers order the ED medication they need. Any online pharmacy that does not have a secure website and consultants that you can talk to, must be avoided.
When prescribed erectile dysfunction medication be sure to take it properly. Never mix alcohol and ED medication. Take the pill at least thirty minutes before sexual intercourse. Start getting in the mood. ED medication does not work without being sexually stimulated. Be assured that the erection will go down after sexual intercourse is complete. However, if the erection remains for more than four hours, seek medical attention as soon as possible.
Watch out for the other side effects of erectile dysfunction medication. ED medication can cause the face, neck or chest to get red or feel warm. Some men taking ED medication have complained of back pain and headaches. The stomach may become irritated or diarrhea can develop. A stuffy nose or sore throat can also be a side effect of ED medication. If any of these symptoms develop, contact your physician. These symptoms can be signs of a more serious medical problem or a sign that you need to reduce the dosage of ED medication you are currently taking.
Alcohol induced erectile dysfunction can be treated with ED medication, but make sure that you buy the generic erectile dysfunction drugs from a legitimate online pharmacy, like the ones mentioned earlier.